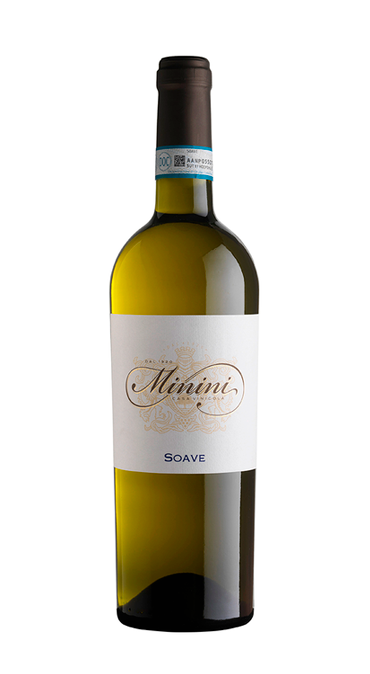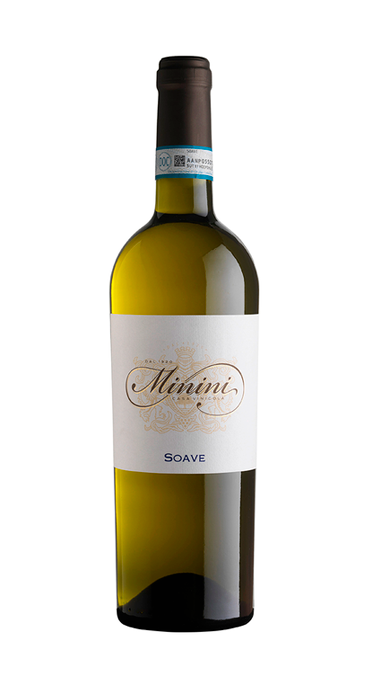 Production Area: the hills located on the Eastern part of Verona province.
Grapes: Garganega and Trebbiano di Soave (max. 30%).
Colour: light straw yellow with green reflexes.
Bouquet: fruity and delicate
Taste: dry but fresh, harmonious, slightly bitter.
Service: always well chilled.
Food Suggestions: delicious as aperitif, it is ideal with fish, white meats and fresh cheeses.
[unex_ce_button id="content_i3q3n9old,column_content_hwzup57y5" button_text_color="#000000" button_font="semibold" button_font_size="11px" button_width="auto" button_alignment="center" button_text_spacing="2px" button_bg_color="#ffffff" button_padding="5px 25px 5px 25px" button_border_width="1px" button_border_color="#000000" button_border_radius="0px" button_text_hover_color="#ffffff" button_text_spacing_hover="2px" button_bg_hover_color="#000000" button_border_hover_color="#000000" button_link="http://www.cantineminini.it/wp-content/uploads/2017/09/hr_soave.png" button_link_type="url" button_link_target="_blank" has_container="" in_column="1"]IMAGE[/ce_button]
[unex_ce_button id="content_i3q3n9old,column_content_v5balpur4" button_text_color="#000000" button_font="semibold" button_font_size="11px" button_width="auto" button_alignment="center" button_text_spacing="2px" button_bg_color="#ffffff" button_padding="5px 30px 5px 30px" button_border_width="1px" button_border_color="#000000" button_border_radius="0px" button_text_hover_color="#ffffff" button_text_spacing_hover="2px" button_bg_hover_color="#000000" button_border_hover_color="#000000" button_link="http://www.cantineminini.it/wp-content/uploads/2017/09/MininiPremium_soavedoc.pdf" button_link_type="url" button_link_target="_blank" has_container="" in_column="1"]PDF[/ce_button]