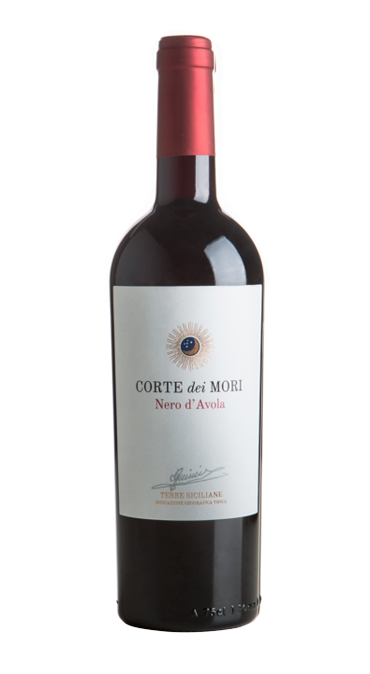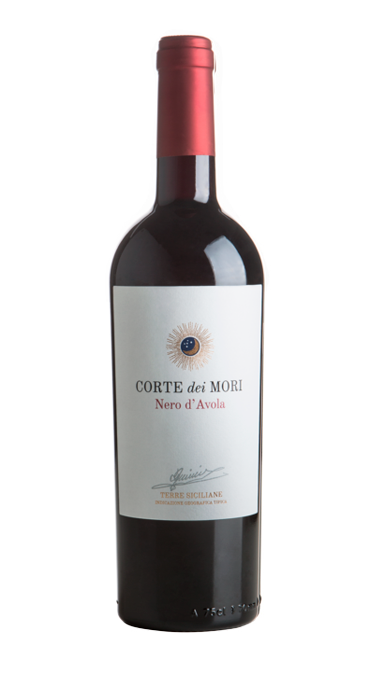 Production Area: The smooth hills between the city of Marsala and Agrigento in Western Sicily.
Grapes: Made from a single grape, typical of Sicily, called Nero d'Avola.
Colour: Deep ruby red with purple glints.
Bouquet: An intriguing nose of red fruits with clear notes of ripe cherries.
Taste: Smooth with red fruit notes and appealing spicy after taste.
Service: At room temperature, opening the bottle at least 1 hour before serving.
Food suggestion: Perfect with tasty dishes and seasoned cheese.
[unex_ce_button id="content_qjjyc2hof,column_content_0yhegvpt8" button_text_color="#000000" button_font="semibold" button_font_size="11px" button_width="auto" button_alignment="left" button_text_spacing="2px" button_bg_color="#ffffff" button_padding="5px 25px 5px 25px" button_border_width="1px" button_border_color="#000000" button_border_radius="0px" button_text_hover_color="#ffffff" button_text_spacing_hover="2px" button_bg_hover_color="#000000" button_border_hover_color="#000000" button_link="http://www.cantineminini.it/wp-content/uploads/2020/06/corte-dei-mori-nero-davola.png" button_link_type="url" button_link_target="_blank" has_container="" in_column="1"]IMAGE[/ce_button]
[unex_ce_button id="content_qjjyc2hof,column_content_hp4xpqk5o" button_text_color="#000000" button_font="semibold" button_font_size="11px" button_width="auto" button_alignment="left" button_text_spacing="2px" button_bg_color="#ffffff" button_padding="5px 32px 5px 32px" button_border_width="1px" button_border_color="#000000" button_border_radius="0px" button_text_hover_color="#ffffff" button_text_spacing_hover="2px" button_bg_hover_color="#000000" button_border_hover_color="#000000" button_link="http://www.cantineminini.it/wp-content/uploads/2020/10/Nero_DAvola_Sicilia_DOC_EN.pdf" button_link_type="url" button_link_target="_blank" has_container="" in_column="1"]PDF[/ce_button]