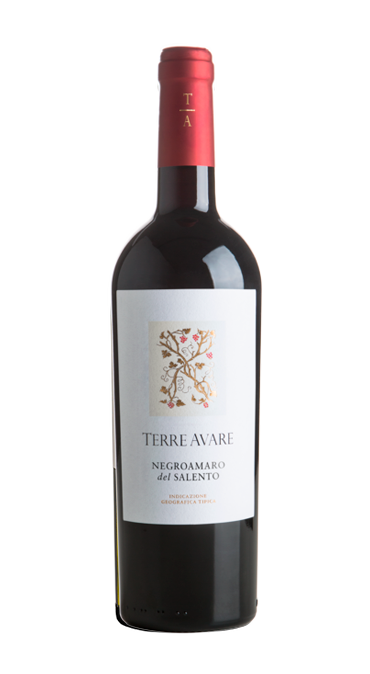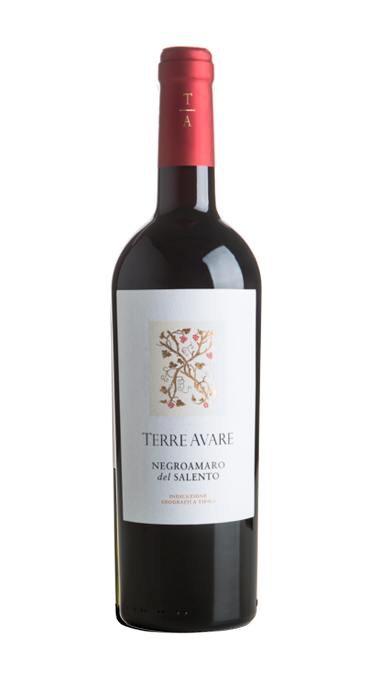 Production Area: The Salento area located in Puglia, the South-West part of Italy.
Grapes: Made from two typical grapes from the area: Primitivo and Negroamaro.
Colour: Intense ruby red.
Bouquet: Vibrant aromas and sensations from this sunny region.
Taste: Full and velvety.
Service: At room temperature, opening the bottle 1 hour before serving.
Food Suggestions: Ideal with flavoursome dishes.
[unex_ce_button id="content_rbow8hgby,column_content_u4um8mnk3" button_text_color="#000000" button_font="semibold" button_font_size="11px" button_width="auto" button_alignment="left" button_text_spacing="2px" button_bg_color="#ffffff" button_padding="5px 25px 5px 25px" button_border_width="1px" button_border_color="#000000" button_border_radius="0px" button_text_hover_color="#ffffff" button_text_spacing_hover="2px" button_bg_hover_color="#000000" button_border_hover_color="#000000" button_link="http://www.cantineminini.it/wp-content/uploads/2017/09/hr_Negroamaro-IGT-Salento-1.png" button_link_type="url" button_link_target="_blank" has_container="" in_column="1"]IMAGE[/ce_button]
[unex_ce_button id="content_rbow8hgby,column_content_hwo6x9tub" button_text_color="#000000" button_font="semibold" button_font_size="11px" button_width="auto" button_alignment="left" button_text_spacing="2px" button_bg_color="#ffffff" button_padding="5px 32px 5px 32px" button_border_width="1px" button_border_color="#000000" button_border_radius="0px" button_text_hover_color="#ffffff" button_text_spacing_hover="2px" button_bg_hover_color="#000000" button_border_hover_color="#000000" button_link="http://www.cantineminini.it/wp-content/uploads/2018/03/Negroamaro_IGT_Salento_EN.pdf" button_link_type="url" button_link_target="_blank" has_container="" in_column="1"]PDF[/ce_button]