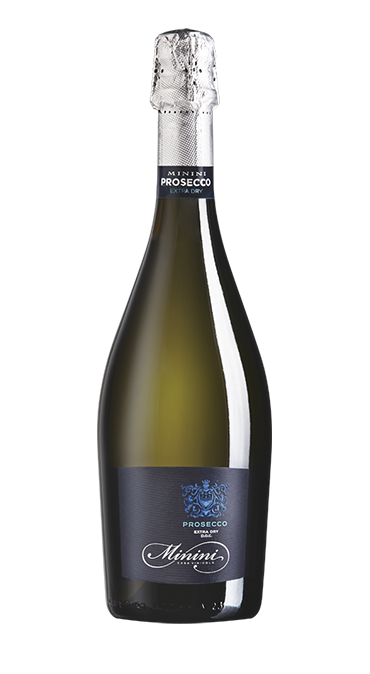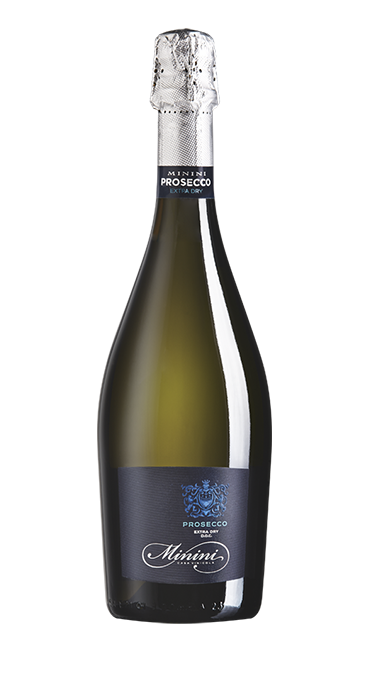 Production Area: The area known for Prosecco in the province of Vicenza and Padova.
Grapes: 100% Glera.
Colour: Pale yellow with green glints, accompanied with lasting fizziness.
Bouquet: Fruity with aromas of apple, pear and white flowers.
Taste: Fresh, slightly citrus, with a distinct acidity and a harmonious and slightly aromatic aftertaste.
Service: Always well chilled 7 - 8 C.
Food Suggestions: Delicious as an aperitif and ideal with fish dishes, white meats, and fresh cheeses.
[unex_ce_button id="content_2m2qexexd,column_content_dsu62kden" button_text_color="#000000" button_font="semibold" button_font_size="11px" button_width="auto" button_alignment="left" button_text_spacing="2px" button_bg_color="#ffffff" button_padding="5px 25px 5px 25px" button_border_width="1px" button_border_color="#000000" button_border_radius="0px" button_text_hover_color="#ffffff" button_text_spacing_hover="2px" button_bg_hover_color="#000000" button_border_hover_color="#000000" button_link="http://www.cantineminini.it/wp-content/uploads/2017/05/hr_bottiglie_prosecco.png" button_link_type="url" button_link_target="_blank" has_container="" in_column="1"]IMAGE[/ce_button]
[unex_ce_button id="content_2m2qexexd,column_content_aka99vdxy" button_text_color="#000000" button_font="semibold" button_font_size="11px" button_width="auto" button_alignment="left" button_text_spacing="2px" button_bg_color="#ffffff" button_padding="5px 32px 5px 32px" button_border_width="1px" button_border_color="#000000" button_border_radius="0px" button_text_hover_color="#ffffff" button_text_spacing_hover="2px" button_bg_hover_color="#000000" button_border_hover_color="#000000" button_link="http://www.cantineminini.it/wp-content/uploads/2018/10/Prosecco_Spumate_DOC_Extra_Dry_EN_2.pdf" button_link_type="url" button_link_target="_blank" has_container="" in_column="1"]PDF[/ce_button]