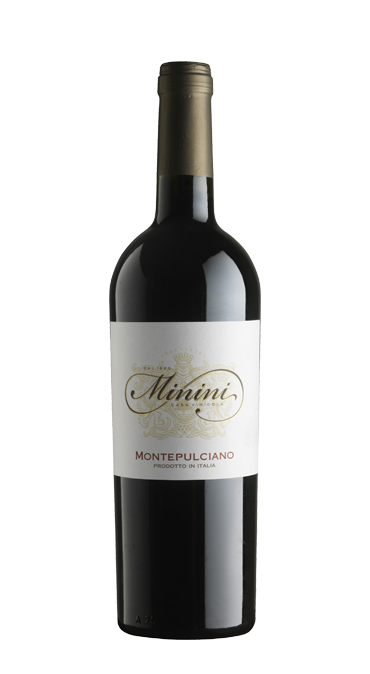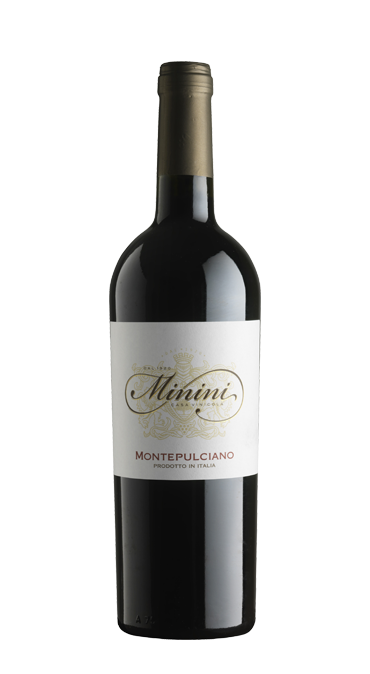 Production Area: hills of Abruzzo, located on the Eastern side of central Italy.
Grapes: Montepulciano and Sangiovese (not more than 15%).
Colour: ruby red with orange reflexes if aged.
Bouquet: vinous, intense and pleasant.
Taste: pleasantly full and round, slightly tannic.
Service: at room temperature opening the bottle 1 hour before serving.
Food Suggestions: perfect with roasted meats and mature cheeses.
[unex_ce_button id="content_922ydvrfh,column_content_hwzup57y5" button_text_color="#000000" button_font="semibold" button_font_size="11px" button_width="auto" button_alignment="center" button_text_spacing="2px" button_bg_color="#ffffff" button_padding="5px 25px 5px 25px" button_border_width="1px" button_border_color="#000000" button_border_radius="0px" button_text_hover_color="#ffffff" button_text_spacing_hover="2px" button_bg_hover_color="#000000" button_border_hover_color="#000000" button_link="http://www.cantineminini.it/wp-content/uploads/2017/09/hr_Montepulciano-dAbruzzo-DOC-2.png" button_link_type="url" button_link_target="_blank" has_container="" in_column="1"]IMAGE[/ce_button]
[unex_ce_button id="content_922ydvrfh,column_content_v5balpur4" button_text_color="#000000" button_font="semibold" button_font_size="11px" button_width="auto" button_alignment="center" button_text_spacing="2px" button_bg_color="#ffffff" button_padding="5px 30px 5px 30px" button_border_width="1px" button_border_color="#000000" button_border_radius="0px" button_text_hover_color="#ffffff" button_text_spacing_hover="2px" button_bg_hover_color="#000000" button_border_hover_color="#000000" button_link="http://www.cantineminini.it/wp-content/uploads/2017/09/MininiPremium_montepulcianodabruzzo.pdf" button_link_type="url" button_link_target="_blank" has_container="" in_column="1"]PDF[/ce_button]